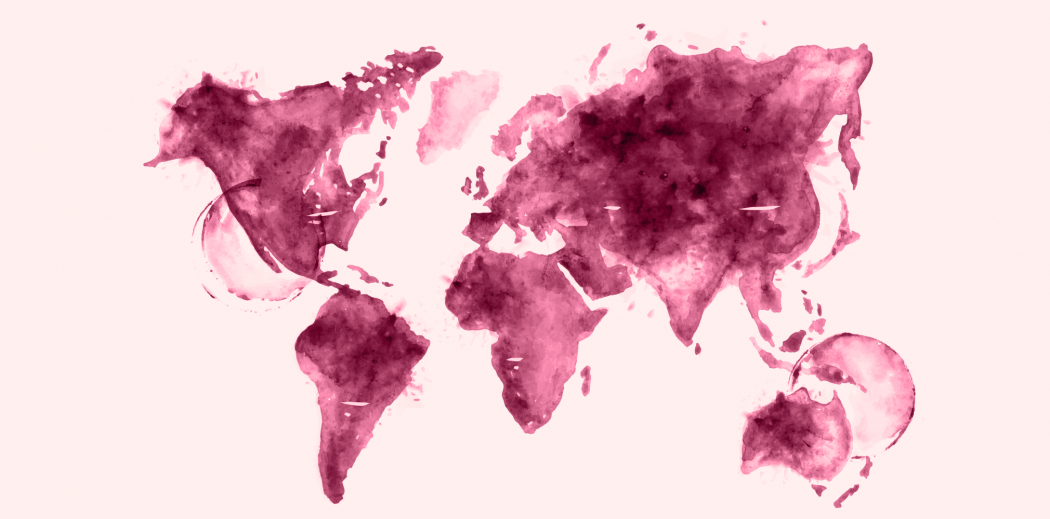 2020 will be remembered for many things in the wine industry, except the top actor was the global Covid-19 pandemic and its heavy repercussions on the wine business. Besides the common imperative to understand consumer behaviour, needs and trends, players in the wine production and international trade were additionally faced with many challenges, that still linger to this day. Not to mention the issues already present before the outbreak, tariffs, climate change, or logistics among others.
Online Fairs
It will be the general trend. In Italy there have been several editions with hundreds of wineries that have made known the products of the latest harvest. Now comes to Spain OnWine FAIR, the online Spanish wine fair
After two successful editions in Italy, ON-WINE FAIR arrives in Spain to promote Spanish wine around the world ON-WINE FAIR
It is an international event that connects the best Spanish wineries with enthusiasts, distributors and retailers in Spain and abroad.‼ The protagonists of the event are the Spanish wineries that tell their history, the philosophy of their wines and new projects through two webinars, one in Spanish and one in English.In a very simple and interactive digital format, On-Wine Fair promotes wines and oenological realities by creating a direct line between producers, consumers and operators in the sector, speeding up contact and sales processes . more information! www.onwinefair.es
What is the format of ON-WINE FAIR, The ONLINE SPANISH WINE fair? ✅Each winery will have 2 webinars of 40 minutes, one in Spanish and the other in English. ✅The first webinar will be broadcast live and intended for wine lovers and Spanish operators in the sector (distributors and retailers). ✅The second webinar will be reserved for importers and other international professional operators. ▶ During the webinars the interaction of the participants will be stimulated with the launch of interactive surveys and live chat, sharing and sending of documents (technical specifications of the wines, useful information, offers)
Trends & challenges that continue in 2021
Financially, 2021 will continue the trend of conscious spending ignited in 2020, as consumers are slowly recovering financially, while businesses should keep an eye on governments tax rates forecasted to increase to balance the current deficit.
In terms of trends, 2021 is seen to continue the global trends already present on the wine market: clean living that focuses on health/wellness awareness, low alcohol content, unique, convenient packaging (canned, boxed), and ethical, sustainable wines, as well as premiumisation and the rise in the internet sales.
Wine consumers have it better than producers and traders, as the industry shows growing diversity and innovation as a result of fighting challenges and competition, for the joy of the wine enthusiasts.
Wine tourism troubled: consequences & solutions
The Coronavirus lockdown and restrictions took a toll on both wine businesses and customers. The shutdown of many businesses as well as group activities, be it wine events, social gatherings, travelling or eating out, proved once again that wine is not a solitary activity to enjoy, but more of a social one.
Uncertainty is still present in the air, with people learning to deal with the past and future situation in the wine industry. As wine tourism was profoundly impacted and needs time to recover, the top priority for the wine business in 2021 is to focus and invest in a strategy to improve the communication and relationship with its clients.
The effects of restrictions and anxiety of the past year continue to linger in 2021, as several giants in the wine events category like Prowein or Vinexpo were cancelled in 2021. As a consequence, the online channel was pushed into the limelight, as a solution of marketing and communication, being most accessed by players active on the market. Until things return to normal, the pre-Covid era, if things are still to be the same, wine businesses have shown to be chosen a mix between the classic wine events but organized on a smaller scale and compliant to restrictions and online experiences, be it live streaming, virtual tasting, webinars or conferences.
Moreover, e-commerce and social media presence for wine businesses has shown to be of great value in this context and seems to be one of the answers for the present and future long term success when it comes to marketing, business development, and establishing a clientele.
Top wine events in 2021
For a better understanding of this years` situation regarding wine events worldwide, we researched and compiled a short selection of top wine events from around the world, that are planned to take place this year.
Disclaimer: Dates or status of events are subject to change or cancellation. For the most accurate information, ensure to check websites of the official event organizers.
Disclaimer 2: The following selection is not subject to paid advertising.
Vinitaly
Verona, Italy
20-23 June 2021
biggest wine trade show in Europe
United States Trade Tasting
New York City
25-26. May 2021
the largest industry meeting place for professionals of viticulture, production, and trade
ExpoVinis
São Paulo, Brazil
08-11 June 2021
South America's biggest wine show
Interwine China
China
Guangzhou
(3-5 June 2021)
largest and oldest professional wine and spirits exhibition in China
Shenzhen
(28-30 Oct 2021)
Good Food & Wine Show
Australia
Melbourne
(28-30 May 2021)
Australia's largest consumer exhibition
Sydney
(25-27 June 2021)
Perth
(30 July-01 Aug 2021)
Brisbane
(22-24 Oct 2021)
Wine East Africa
Nairobi, Kenya
20 – 22 Apr 2021
Africa's largest wine international trade show
A selection of online events
The show must go on!
Fortunately, the future is bright. In the face of health, financial and many other concerns, the wine industry is resilient, as seen in the ability of many businesses to rethink strategies and solutions when needed. Despite the global pandemic and all these changes and challenges brought by 2020, the wine industry should celebrate that it once again proved it can endure and mould to new situations, as well as implement solutions to survive. This entire chaos brought back a sense of connection and community between people around the world and that is the silver lining and the lesson of 2020.
---
El 2020 será recordado por muchas cosas en la industria del vino, excepto que el actor principal fue la pandemia mundial Covid-19 y sus fuertes repercusiones en el negocio del vino. Además del imperativo común de comprender el comportamiento, las necesidades y las tendencias de los consumidores, los actores de la producción de vino y el comercio internacional también se enfrentaron a muchos desafíos, que aún persisten hasta el día de hoy. Por no hablar de los temas que ya estaban presentes antes del brote, tarifas, cambio climático o logística entre otros.
Ferias Online
Será la tendencia generalizada. En Italia se han realizado varias ediciones con centenares de bodegas que han dado a conocer los productos de la ultima vendimia. Ahora llega a España OnWine FAIR, la feria online del vino español
Tras dos exitosas ediciones en Italia, ON-WINE FAIR llega a España para promocionar el vino español en todo el mundo ON-WINE FAIR
Es un evento internacional que conecta a las mejores bodegas españolas con entusiastas, distribuidores y minoristas en España y en el extranjero.
Los protagonistas del evento son las bodegas españolas que cuentan su historia, la filosofía de sus vinos y nuevos proyectos a través de dos webinars, uno en español y otro en inglés.En un formato digital muy sencillo e interactivo, On-Wine Fair promueve los vinos y las realidades enológicas creando una línea directa entre productores, consumidores y operadores del sector, acelerando los procesos de contacto y venta.¡ más información! www.onwinefair.es
¿Cual es el formato de ON-WINE FAIR, La feria ONLINE DEL VINO ESPAÑOL?
Cada bodega contará con 2 webinars de 40 minutos, uno en español y otro en inglés.​
El primer webinar será retransmitido en directo y destinado a los amantes del vino y operadores españoles del sector (distribuidores y minoristas). ​
El segundo webinar estará reservado para importadores y otros operadores profesionales internacionales.​
Durante los webinars se estimulará la interacción de los participantes con el lanzamiento de encuestas interactivas y chat en vivo, compartición y envío de documentos (fichas técnicas de los vinos, información útil, ofertas)
Tendencias y desafíos que continúan en 2021
Financieramente, 2021 continuará con la tendencia de gasto consciente que se inició en 2020, ya que los consumidores se están recuperando financieramente lentamente, mientras que las empresas deben estar atentas a las tasas impositivas de los gobiernos que se prevé que aumenten para equilibrar el déficit actual.
En términos de tendencias, se considera que 2021 continuará las tendencias globales ya presentes en el mercado del vino: vida limpia que se centra en la conciencia de la salud / bienestar, bajo contenido de alcohol, envases únicos y convenientes (enlatados, en caja) y vinos éticos y sostenibles. así como la premiumización y el aumento de las ventas por Internet.
Los consumidores de vino lo tienen mejor que los productores y comerciantes, ya que la industria muestra una creciente diversidad e innovación como resultado de la lucha contra los desafíos y la competencia, para alegría de los entusiastas del vino.
Enoturismo en problemas: consecuencias y soluciones
El bloqueo y las restricciones del coronavirus afectaron tanto a las empresas vitivinícolas como a los clientes. El cierre de muchos negocios, así como las actividades de grupo, ya sean eventos enológicos, tertulias, viajar o salir a comer, demostró una vez más que el vino no es una actividad solitaria para disfrutar, sino más social.
La incertidumbre todavía está presente en el aire, y las personas están aprendiendo a lidiar con la situación pasada y futura de la industria del vino. Dado que el enoturismo se vio profundamente afectado y necesita tiempo para recuperarse, la principal prioridad para el negocio del vino en 2021 es centrarse e invertir en una estrategia para mejorar la comunicación y la relación con sus clientes.
Los efectos de las restricciones y la ansiedad del año pasado continúan persistiendo en 2021, ya que varios gigantes de la categoría de eventos vitivinícolas como Prowein o Vinexpo fueron cancelados en 2021. Como consecuencia, el canal en línea fue empujado al centro de atención, como una solución de marketing y comunicación, siendo el más visitado por los jugadores activos en el mercado. Hasta que las cosas vuelvan a la normalidad, la era anterior a Covid, si las cosas siguen igual, las empresas vitivinícolas han demostrado que se eligen una mezcla entre los eventos clásicos del vino, pero organizados a menor escala y que cumplen con las restricciones y las experiencias en línea. es transmisión en vivo, degustación virtual, webinars o conferencias.
Además, el comercio electrónico y la presencia en las redes sociales para las empresas vitivinícolas ha demostrado ser de gran valor en este contexto y parece ser una de las respuestas para el éxito a largo plazo presente y futuro en lo que respecta al marketing, el desarrollo empresarial y el establecimiento clientela.
Los mejores eventos del vino en 2021
Para comprender mejor la situación de este año con respecto a los eventos vitivinícolas en todo el mundo, investigamos y compilamos una breve selección de los principales eventos vitivinícolas de todo el mundo, que están planeados para este año.
Descargo de responsabilidad : las fechas o el estado de los eventos están sujetos a cambios o cancelación. Para obtener la información más precisa, asegúrese de consultar los sitios web de los organizadores oficiales del evento.
Descargo de responsabilidad 2 : La siguiente selección no está sujeta a publicidad paga.
Vinitaly
Verona, Italia
20-23 de junio de 2021
mayor feria de vinos de Europa
Cata de comercio de Estados Unidos
Nueva York
25-26. Mayo de 2021
el mayor lugar de encuentro de la industria para los profesionales de la viticultura, la producción y el comercio
ExpoVinis
São Paulo, Brasil
08-11 de junio de 2021
La feria de vinos más grande de América del Sur
Interwine China
porcelana
Guangzhou
(3-5 de junio de 2021)
Exposición profesional de vinos y licores más grande y antigua de China
Shenzhen
(28-30 de octubre de 2021)
Buen espectáculo de comida y vino
Australia
Melbourne
(28-30 de mayo de 2021)
La exposición de consumidores más grande de Australia
Sydney
(25-27 de junio de 2021)
Perth
(30 de julio-1 de agosto de 2021)
Brisbane
(22-24 de octubre de 2021)
Vino África Oriental
Nairobi, Kenia
20-22 abril 2021
La feria internacional de vinos más grande de África
Una selección de eventos online
WineFuture 2021
en línea
23-25 ​​de febrero de 2021
Conferencia virtual mundial de la industria del vino
Catas de vino online con Tom Cannavan
en línea
¡Vaya, vaya Brasil!
(11 y 18 de febrero de 2021)
Varias catas online
Borgoña y más allá (11 y 18 de marzo de 2021)
Gran Vuelta a Italia
(15 y 22 de abril de 2021)
Cata de vinos virtual 'Taste of Europe' con New World Wine Tours
en línea
6 y 7 de febrero de 2021
"Disfrute de una cata de vinos guiada en 3 regiones de Europa con un sumiller certificado que incluye técnicas profesionales de cata".
Simposio de vino directo al consumidor 2021
en línea
19-22 de enero de 2021
"El DTC Wine Symposium es la cumbre nacional anual de la industria del vino sobre marketing directo y ventas".
Wine.com ofrece una gran cantidad de catas de vino virtuales realizadas por celebridades.
en línea
cualquier momento
Degustaciones virtuales de celebridades (Bon Jovi, John Legend, Cameron Diaz, Sting y muchos más)
¡El espectáculo debe continuar!
Afortunadamente, el futuro es brillante. Frente a preocupaciones de salud, financieras y muchas otras, la industria del vino es resistente, como se ve en la capacidad de muchas empresas para repensar estrategias y soluciones cuando sea necesario. A pesar de la pandemia mundial y todos estos cambios y desafíos que traerá el 2020, la industria del vino debería celebrar que una vez más demostró que puede resistir y adaptarse a nuevas situaciones, así como implementar soluciones para sobrevivir. Todo este caos trajo de vuelta un sentido de conexión y comunidad entre personas de todo el mundo y ese es el lado positivo y la lección de 2020.
font: bestwineimporters