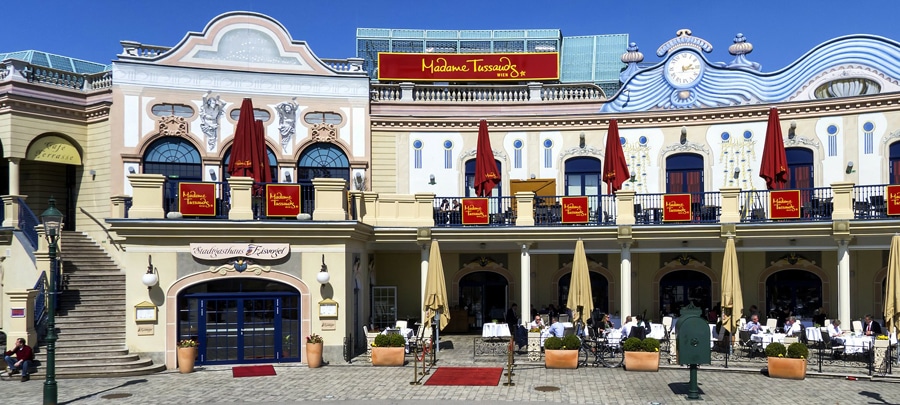 Although mostly self-sufficient thanks to domestic wine production, sophisticated wine importers on the Austrian market continue to search for unique flavors and stories to enrich their palates and collections.
Despite its modest size, Austria is still known as one of the most stable and attractive countries in Europe, thanks to its diverse international market economy, with the fourteenth highest GDP per capita in the world. Due to its strategic location among the industrialized nations of Europe, Austria benefits from relaxed traffic between its neighboring countries, as well as regulated regulations, beneficial for its heavy dependence on foreign trade. Many foreign companies have invested in opening companies and subsidiaries in Austria due to its reputation as a regional hub, skilled workforce, excellent infrastructure, security, and overall excellent living conditions.
Market overview
Wine drinking is part of Austrian history, dating back to the Celts and the Romans. Today, when you think of Austria, your thoughts may lead you to a dinner table, where guests make eye contact while toasting, made up of wine confined in famous Riedel glassware. Thanks to its ancient and rich traditions and favorable soils and climate, Austria managed to make Bacchus proud as its wine culture evolved into a mature market with a crossroads of tastes.
Despite its young legal drinking age (16 for wine and beer, 18 for spirits) and declining consumption due to the stress of health awareness and aging society, average wine consumption per capita is still relatively high, 32.2 L.
As a consumer society, many factors influence buying behavior and consumer confidence, including quality, price, availability, convenience, innovation and uniqueness. Austrian consumers are not as money conscious when it comes to what they want, especially since there are a large number of products available in various places, from retailers to supermarkets.
Despite being able to satisfy its internal demand, as a country with a rich taste in wine, Austria continues to import wine, mainly red varieties from neighboring countries such as Germany, Italy, Spain, France but also Chile, Argentina and South Africa.
Trends and opportunities
Low medium quality vs. Premium segment
Since the wine additives scandal in 1985, and after joining the EU, Austria has been implementing significant measures to improve production standards, which has resulted in a focus on quality, rather than volume. . Despite the competitive local scene, developing country exporters still have opportunities in the premium segment if they can find authenticity, origin and variety, especially in the trade channel. Austrians interested in this category do not care too much about price and are willing to pay more for their choice.
Despite the premium category dominating the Austrian palate, exporters of low-medium quality wines can enter the market with less competition if they do their homework right. There is still a steady demand for cheaper, lower-quality imported cask wine, especially at discount stores.
Sustainable and ethical wine
Austria is already known for its mature appetite and the promotion of organic and sustainable products. Organic wine exporters should consider investing in the Austrian market, as consumers are very interested in this segment, especially if they have organic certifications and can market a single point of sale. The organic flavor is very mature since the country already has a considerable organic wine production.
Light-bodied wines
Without a doubt, the global trend of health awareness, accentuated by the recent Covid-19 pandemic, has made its presence seen in the lives of Austrian consumers through a diet of light foods. In keeping with this healthier lifestyle, there are also light wines, as well as white and sparkling varieties, which remain a strong preference for young consumers in urban areas, who are also the most health-conscious segment and welfare. Another popular category in this trend of looking for less strong alcoholic beverages can also be seen in beer culture, where market players invested in developing low-alcohol and non-alcoholic beer options.
Wine segmentation
Although a few decades ago Austrians bought wine directly from winegrowers, today Austria offers several sales channels, including retailers, agents or e-commerce, despite the dominance of supermarkets. In commercial sales channels, such as restaurants, bars and hotels, they are slightly leaders in the category of premium wines, while small importers and distributors supply bulk and bottled wines to retail chains such as supermarkets or discount stores, since these Sales channels are attracted to expand their consumer base and their wine portfolio, both in volume and diversity.
Furthermore, 80% of the 8.8 million people living in Austria are Internet users, of which more than half buy online. Consumers generally seek company and product information before buying online and tend to choose unique wines that are not available in stores.
Wine sales are also very high during the tourist season, as well as during the wine events and festivals that are recognized in Austria and provide an excellent opportunity for exporters to establish a market presence, business relationships and learn about trends and current knowledge.
As a mature international market, exporters should investigate the market challenges and opportunities, customs, trends, and distribution channels that best suit their product types. When it comes to wine importers from Austria, it is usual to have a prior contact before the meeting in person.
Austrian wine importers:
Harrison Wineselect Eu
Address: 6 Nußberggasse, Wien, Wien, Austria
Phone: +43 1 4060445
Website: wineselect.at
Laroche – Die Genusswelt Frankreichs
Address: Meitzgasse 7a, Markt Piesting, Niederösterreich, Austria
Phone: +43 660 4525400
Website: lavinothequelaroche.com
Di Vienna Wine Bar
Address: Hoffeldstraße 25 3b, Laab Im Walde, Niederösterreich, Austria
Phone: +43 699 11520671
Website: vinoteca-di-vienna.at
---
Aunque en su mayoría son autosuficientes gracias a la producción de vino nacional, los sofisticados importadores de vino del mercado austriaco siguen buscando sabores e historias únicas para enriquecer sus paladares y colecciones.
A pesar de su modesto tamaño, Austria sigue siendo conocida como uno de los países más estables y atractivos de Europa, gracias a su economía de mercado internacional diversa, con el decimocuarto PIB per cápita más alto del mundo. Debido a su ubicación estratégica entre las naciones industrializadas de Europa, Austria se beneficia de un tráfico relajado entre sus países vecinos, así como de normas reguladas, beneficiosas por su fuerte dependencia del comercio exterior. Muchas empresas extranjeras han invertido en la apertura de empresas y filiales en Austria debido a su reputación de centro regional, mano de obra calificada, excelente infraestructura, seguridad y excelentes condiciones de vida en general.
Visión general del mercado
La bebida de vino forma parte de la historia de Austria, que se remonta a los celtas y los romanos. Hoy, cuando piensa en Austria, sus pensamientos pueden llevarlo a una mesa para cenar, donde los invitados hacen contacto visual mientras brindan, compuesto de vino confinado en una famosa cristalería Riedel. Gracias a sus antiguas y ricas tradiciones y suelos y clima favorables, Austria logró enorgullecer a Baco a medida que su cultura del vino evolucionaba hasta convertirse en un mercado maduro con una encrucijada de gustos.
A pesar de su temprana edad legal para beber (16 para el vino y la cerveza, 18 para las bebidas espirituosas) y la disminución del consumo debido al estrés de la conciencia sobre la salud y el envejecimiento de la sociedad, el consumo medio de vino per cápita sigue siendo relativamente alto, 32,2 L.
Como sociedad de consumo, muchos factores influyen en el comportamiento de compra y la confianza del consumidor, entre los que destacan la calidad, el precio, la disponibilidad, la comodidad, la innovación y la singularidad. Los consumidores austriacos no son tan conscientes de su dinero cuando se trata de lo que desean, especialmente porque hay una gran cantidad de productos disponibles en varios lugares, desde minoristas hasta supermercados.
A pesar de poder satisfacer su demanda interna, como país con un rico sabor en vino, Austria sigue importando vino, principalmente variedades tintas de países vecinos como Alemania, Italia, España, Francia pero también Chile, Argentina o Sudáfrica.
Tendencias y oportunidades
Calidad media baja frente a segmento Premium
Desde el escándalo de los aditivos para el vino en 1985, y después de unirse a la UE, Austria ha estado implementando medidas significativas para mejorar los estándares de producción, lo que ha dado como resultado un enfoque en la calidad, más que en el volumen. A pesar de la escena local competitiva, los exportadores de países en desarrollo todavía tienen oportunidades en el segmento premium si pueden encontrar autenticidad, origen y variedad, especialmente en el canal comercial. Los austriacos interesados ​​en esta categoría no se preocupan demasiado por el precio y están dispuestos a pagar más por su elección.
A pesar de que la categoría premium domina el paladar de los austriacos, los exportadores de vinos de calidad media-baja pueden ingresar al mercado con menos competencia si hacen bien su tarea. Sigue habiendo una demanda constante de vino de barril importado, más barato, de menor calidad, especialmente en las tiendas de descuento.
Vino sostenible y ético
Austria ya es conocida por su apetito maduro y la promoción de productos orgánicos y sostenibles. Los exportadores de vino orgánico deben considerar invertir en el mercado austriaco, ya que los consumidores están muy interesados ​​en este segmento, especialmente si poseen certificaciones orgánicas y pueden comercializar un punto de venta único. El sabor orgánico es muy maduro ya que el país ya tiene una producción de vino biológico considerable.
Vinos de cuerpo ligero
Sin lugar a dudas, la tendencia mundial de conciencia sobre la salud, acentuada por la reciente pandemia de Covid-19, ha hecho que su presencia se vea en la vida de los consumidores austriacos a través de una dieta de alimentos ligeros. De acuerdo con este estilo de vida más saludable, también están los vinos ligeros, así como las variedades blancas y espumosas, que siguen siendo una fuerte preferencia para los consumidores jóvenes de las áreas urbanas, que también son el segmento más consciente de la salud y el bienestar. Otra categoría popular en esta tendencia de buscar bebidas alcohólicas menos fuertes también se puede ver en la cultura de la cerveza, donde los actores del mercado invirtieron en desarrollar opciones de cerveza con bajo contenido de alcohol y sin alcohol.
Segmentación de vinos
Aunque hace unas décadas, los austriacos compraban vino directamente a los viticultores, hoy Austria ofrece varios canales de venta, incluidos minoristas, agentes o comercio electrónico, a pesar del dominio de los supermercados. En los canales de ventas comerciales, como restaurantes, bares y hoteles, están ligeramente líderes en la categoría de vinos premium, mientras que los pequeños importadores y distribuidores suministran vinos a granel y embotellados a cadenas minoristas como supermercados o tiendas de descuento, ya que estos canales de venta se sienten atraídos para expandir su base de consumidores y su cartera de vinos , tanto en volumen como en diversidad.
Además, el 80% de los 8,8 millones de personas que viven en Austria son usuarios de Internet, de los cuales más de la mitad compran online. Los consumidores generalmente buscan información sobre la compañía y el producto antes de comprar en línea y tienden a elegir vinos únicos que no están disponibles en las tiendas.
Las ventas de vino también son muy altas durante la temporada turística, así como durante los eventos y festivales del vino que son reconocidos en Austria y brindan una excelente oportunidad para que los exportadores establezcan una presencia en el mercado, relaciones comerciales y conozcan las tendencias y conocimientos actuales.
Como mercado internacional maduro, los exportadores deben investigar los desafíos y oportunidades del mercado, las costumbres, las tendencias y los canales de distribución que más se adapten a sus tipos de productos. Cuando se trata de importadores de vino de Austria, es habitual tener un contacto previo antes de la reunión en persona. 
Importadores de vino de Austria:
Harrison Wineselect Eu
Dirección : 6 Nußberggasse, Wien, Wien, Austria
Teléfono : +43 1 4060445
Sitio web : wineselect.at
Laroche – Die Genusswelt Frankreichs
Dirección : Meitzgasse 7a, Markt Piesting, Niederösterreich, Austria
Teléfono : +43660 4525400
Sitio web : lavinothequelaroche.com
Vinoteca Di Vienna
Dirección : Hoffeldstraße 25 3b, Laab Im Walde, Niederösterreich, Austria
Teléfono : +43699 11520671
Sitio web : vinoteca-di-vienna.at
---
font: bestwineimporters